Our Team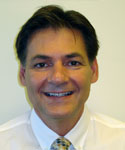 Dr. March was born and raised in Calgary where he attended the University of Calgary for 3 years. He then attended the University of Waterloo School of Optometry where he was an honor student for four years. After receiving his Doctor of Optometry degree, he moved to Kelowna and started his own full-service optometry practice which opened in February 1989.
He is a current or past member of the British Columbia Association of Optometrists, the Canadian Association of Optometrists, the Alberta Association of Optometrists, the American Optometric Association, and the Beta Sigma Kappa International Optometric Honor Fraternity. He is also the proud father of 16 year old triplets and aside from spending time with his family, very much enjoys indoor and beach volleyball, windsurfing and snowboarding.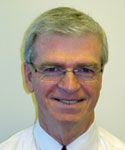 Bryan
Bryan has been involved in every aspect of the optical industry for 40 years now. He has done everything from helping patients choose the best frame and lens options to actually running his own optical lab. Needless to say we are very fortunate to have had him as a staff member for more than 7 years now. His wealth of knowledge is especially helpful in assisting patients with stronger prescriptions choose the most functional and attractive lens and frame options based on their prescription. Bryan derives a great deal of satisfaction from being able to guide people through their eyewear purchase and assist them in any way he can. Bryan also enjoys camping, fishing, and spending time with his family.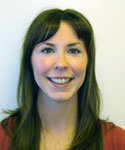 Sarah
Sarah has been in the optical industry helping patients choose their new eyewear for 6 years now. She is fashion oriented and enjoys helping patients find that perfect look. She also helps with reception, pretesting and contact lens training. In her spare time she likes to swim, hike, crochet and spend time with her family.
Shauna
Shauna has been a wonderful addition to our office and is well liked by everyone who meets her. She does reception, assists with pretesting patients and does contact lens trainings. She is also available to offer her helpful opinion to anyone wanting to update their look with new eyewear. Shauna enjoys staying active and likes to cycle and ski. She also likes to read and knit and enjoys spending time with her family and dog Sebastian.